While many orthopaedic offices employ nurse practitioners or physician assistants to see their patients, Dr. Talkington personally sees and treats each and every patient.
Listed below are each of our staff, along with a short description of their position and responsibilities. Every member of our staff plays a vital role in our practice.

James M. Talkington, M.D.
Florida Sportsmedicine and Orthopedics, P.A. was founded by Dr. Talkington in 1989. Dr. Talkington graduated from the University of Mississippi Medical School in 1980. He Graduated second in his class, Magna Cum Laude. After a four-year residency in the field of orthopedic surgery, Dr. Talkington completed a Sports Medicine fellowship at the University of Chicago.
Dr. Talkington is board certified by the American Board of Orthopedic Surgeons. Dr. Talkington has hospital privileges at Gulf Coast Medical Center and the Northwest Florida Surgery Center. He is also an active member of the American Medical Association & the Bay Medical Society.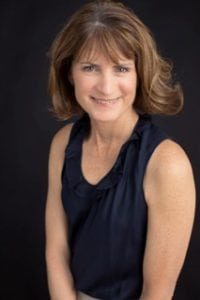 Ann Talkington R.P.T.
Ann is a registered physical therapist. She graduated from the UF College of Health Related Professions, and works in the office assisting patients in PT education regarding exercises and protocols. She is also a certified X-Ray Technician.
"Since graduation I understand that each of us have been blessed with our bodies and when injury occurs it can be devastating both physically and emotionally.  I share the same passion as Dr. Talkington, helping patients return to work and play as soon as possible.  With my gift of this education I want to honor the Lord."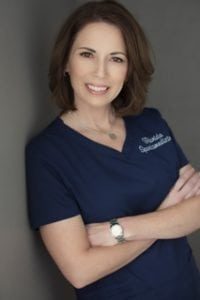 Stephanie Parrish, R.O.T.
Stephanie has been with Florida Sportsmedicine for over 20 years. She is a Certified X-ray Technician, Registered Orthopaedic Technologist and First Surgical Assistant. Stephanie assists in the back office as well as being Dr. Talkington's surgical assistant. Stephanie also oversees the daily activity of the office.
"It has been a privilege to work with a team that takes so much care and compassion in helping patients.  At Florida Sportsmedicine and Orthopaedics, we all work together so that your experience can be as pleasant as possible.  Returning you back to your normal function is our top priority."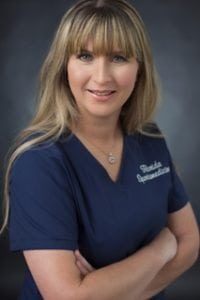 Michelle Holmes
Michelle is our Front Desk Coordinator and handles all registration of patient information. She also verifies insurance and can assist you in obtaining any previous medical records you may have.
"I have over 14 years of medical experience and 12 of them is with Florida Sportsmedicine and Orthopaedics.  I love seeing patients return back to whatever it is that they enjoy, running, football, or back to work.  It's a very rewarding job."