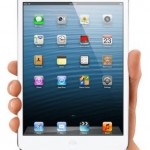 The official rules:
Only one entry per person. All entries must be received between
Oct 15 – Nov 15, 2014.
If multiple entries are made, they will be rejected. The decision to accept or reject any  submission will be made according to the sole discretion of Florida  Sportsmedicine and Orthopaedics, PA.
The fine print: I hereby authorize the Florida Sportsmedicine and Orthopaedics to use my testimonial and any information in the testimonial in its public relations efforts. I understand and approve the disclosure by Florida Sportsmedicine and Orthopaedics of testimonial information to the media and other individuals and entities that may be involved in the AOA's public relations efforts..
I understand that I am providing the testimonial information to the Florida Sportsmedicine and Orthopaedics and that my treating physician will not be providing any information including private health information in my medical records, the confidentiality of which may be protected by federal and state statutes and regulations, including, Health Insurance Portability and Accountability Act (HIPAA).
I waive the right of prior approval and hereby release the Florida Sportsmedicine and Orthopaedics from all claims for damages of any kind based on the use of my testimonial or information in the testimonial.
I am of legal age and freely sign this release, which I have read and understood.